https://www.youtube.com/watch?v=7OTqboNKC3U&feature=youtu.be
Our Story
COAST TO COAST
Solar Contract Carpet is a proud member of MultiFamily Solutions, a national network of independent multifamily floor covering contractors. MultiFamily Solutions specializes in serving the country's largest property management companies and REITs as well as regional management companies.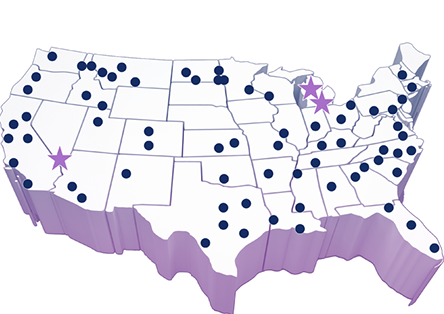 UNMATCHED CUSTOMER SUPPORT

CUSTOMER SERVICE
Solar Contract Carpet guarantees our customer's utmost satisfaction
EXPERIENCED
We've been building a reputation of outstanding service for over 45 years
We provide next-day installations and even same-day emergency service
UNMATCHED VALUE
ACCURACY
Solar Contract Carpet utilizes the industry's most innovative equipment and procedures to maximize efficiency and turnaround. High quality machinery and personnel will ensure your order will be ready on time and to the exact dimensions to fit your company's needs.
UNMATCHED VALUE
EFFICIENCY
With the multiple warehouses across the nation, we are able to provide a level of customer care that the competition can't. Our dedicated team gets to know your property and it's specific needs and assuring they are met.
Learn About Solar
https://www.youtube.com/watch?v=36KNYlPhsKE&feature=youtu.be